Metro Vancouver homes sales slide but prices stick
With more than 15,700 homes listed for sale in a slowing market, prices may face further downward pressure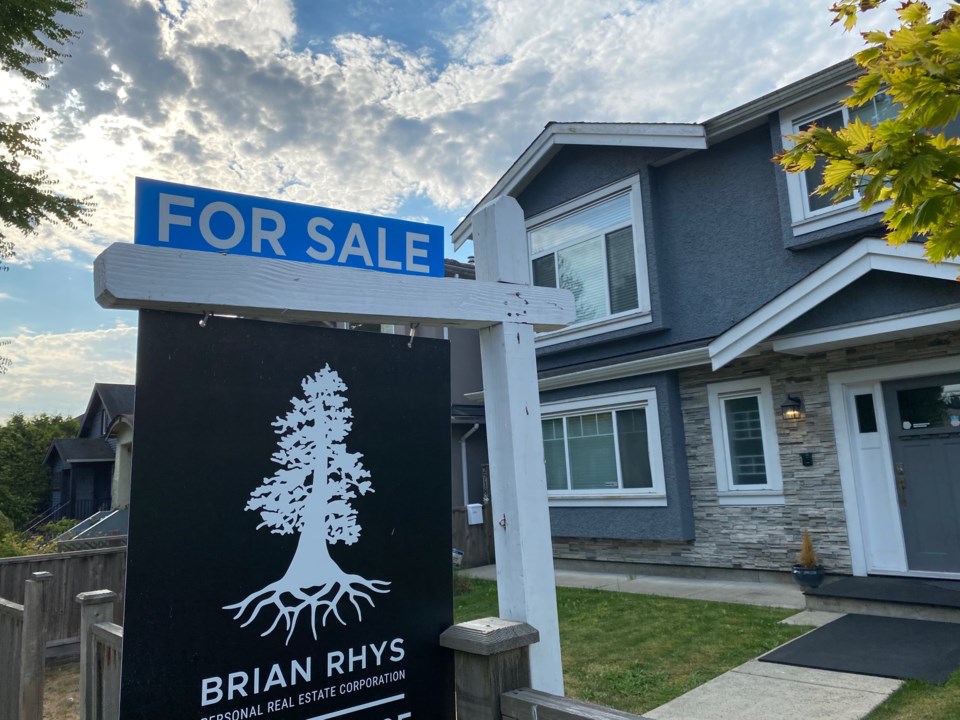 Sales are down, listings up and pricea are holding steady. | Western Investor
September housing sales across Greater Vancouver and the Fraser Valley dropped as much as 50 per cent compared to a year earlier, but benchmark home prices are holding relatively firm.
However, with more than 15,700 homes for sale in a slowing market, prices may face downward pressure.
Sales fell to 1,687 in the month, the lowest level for September since 2018, which marked the slowest sales month in 30 years, according to data from the Real Estate Board of Greater Vancouver (REBGV).
Total transactions through the multiple listing service were down 47 per cent from a year earlier, with some markets seeing declines above 51 per cent.
Last month's sales were 35.7 per cent below the 10-year September sales average.
Despite the year-over-year sales skid, the composite benchmark home price in Greater Vancouver was up 3.9 per cent from September of last year to $1.15 million.
Sales of detached houses dropped 44.7 per cent over the year, but the benchmark price was 3.8 per cent higher than a year earlier and down just 2.4 per cent from August 2022, at $1.90 million.
In the Fraser Valley, total housing sales in September nosedived 51.9 per cent compared to September 2021, but the benchmark price of a detached house was up 4.1 per cent on the year, to $1.46 million. Townhouse benchmark prices increased 11.6 per cent from a year earlier to $822,400, while condo apartment prices were up 14.5 per cent in the same period to $530,400, despite slumping sales.
Home prices across Metro Vancouver, however, have been declining by an average of about 1.5 per cent per month for the past six months, real estate data shows.
"There's no question that interest rates continue to be a primary factor in the market trends over the past six months or so," said Sandra Benz, president of the Fraser Valley Real Estate Board. "The sales slowdown we're seeing reflects a level of caution exercised by buyers, who are likely waiting for the market to settle further before jumping in."
She added, " In the meantime, we anticipate prices may continue to decline across all categories."
Kevin Skipworth, a partner in Dexter Associates Realty of Vancouver, noted that interest rates have increased less than prices have fallen, on a percentage basis.
The average five-year fixed-rate mortgage rate increased by 1.95 per cent in the last six months, but the price of a detached house in East Vancouver has fallen 10.6 per cent and it dropped by 13.4 per cent in North Vancouverm he said, and by double-digits in East and South Burnaby, Port Coquitlam, Maple Ridge, Pitt Meadows and Ladner, compared to April 2022.
"The benchmark detached house price in Greater Vancouver is now $173,400 less than it was six months ago, and it has fallen by $270,000 in the Fraser Valley," Skipworth said, "That covers a lot of mortgage payments"
Listings are increasing, which may keep prices from rallying.
In Greater Vancouver, the total number of homes currently listed is 9,971, an 8 per cent increase compared to September 2021 and up 3.2 per cent from August 2022, the REBGV reports.
There are now 5,805 homes for sale in the Fraser Valley, up 52.3 per cent compared to September of 2021, the Fraser Real Estate Board reports.